MISSION
Our mission is to educate the community in the area of business and leadership. We prepare skilled leaders for success.
VISION
Our vision is to provide an efficient, professional and comprehensive service. Focused on our community to achieve their personal and professional aspirations.
VALUES
Leadership
Honesty
Transparency
Accountant, Business Coach, Motivational Speaker, Trainer
Most of our workshops are given by the president of the company, Heidy E. Portillo.
Heidy has many years of business experience. Academically, she holds a bachelor's degree in accounting as well as a bachelor's degree in business administration with a focus on management and leadership from Portland State University. She also holds certifications in leadership, business and tax preparation. 
Her beginnings in the United States were the same as many Latinos who come to this country in search of opportunities. Her first jobs were in a food packaging factory, waitress in a restaurant, receptionist, supervisor of a tax preparation company, until she became the owner of an event decorations business.
In 2012 she decided to sell her business and go back to college, that's when she enrolled at Mt Hood Community College in Gresham, Oregon and it was there that she began her academic journey in the United States. For Heidy, constant preparation is essential.
Heidy also holds professional certifications and is a member of the National Association of Tax Professionals (NATP), National Association of Enroll Agents (NAEA), National Notary Association and certification from leadership by John C. Maxwell among others. Her academic experience, as well as her work experience, lead her to recognize that there is a great need in the Hispanic community for business education.
  "Motivation drives us, but success allows us to keep going" .                                                                         –  Jim Ryun
Our Workshops & Seminars are focused on leadership. We provide valuable information that will help you not only in business, but also in your personal life. In our workshops and seminars you learn from the basics of how to register a business, what type of licenses you need (we do not provide contractor's license classes), how it affects or benefits the registration of a business with the tax rules, to the types of business and personal leadership that you can apply to your life. At the same time you get motivation which never hurts.

Some of the topics to be covered in our workshops

Tips to be a good leader:

1. Get out of your comfort zone.
Be useful and inspiring to others.
3.Maintain a constant learning process.
Message from the company founder

 "The first rule of success is good preparation " .                                                                                                –  George B. Shaw
I firmly believe in discipline, organization, education and integrity. I believe that in life we must fight for our dreams, that it is a MUST to do so. You lose nothing by trying. Set goals, get organized, get informed and fight with all your STRENGTH giving your best to achieve what you want. I have done it and let me tell you, IF IT WORKS, GIVE IT A TRY!
Like many immigrants who come to this country, I arrived a few years ago looking for the American dream. One day I decided that I would fight for my ideals, goals and dreams; I challenge you to do the same.
Your friend and servant,
Do you want to start your own business? Want to learn more about the one you already have?
What are you waiting for! Start now, you only have one life to try. 
Experiences and comments from our customers
"I rate with a 10, the experience of the group of experts. I found it very good information and very understandable because the person speaks clearly, but we lacked more time to cover other important topics. Thank you very much."
"I learned that it is very important to know how the W1, 1040, 1099, W2 forms work and I would like to know more about the 401 K and more specific insurances."
"He explained very well and was very patient with us. I rate this workshop a 10 because all of the content was a lesson to me."
"I would recommend Liderenti because I am satisfied with the answers they provided."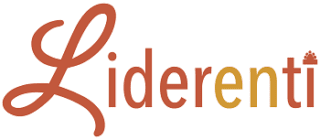 ATTENTION:  The educational material presented in all our workshops and seminars is for information purposes only.
educational seminar and is solely the opinion of the author, presenter and instructor. No seminar is intended for
provide legal advice. Although our workshops are taught by qualified personnel in the subject matter; in
None of our workshops give legal advice or anything related to litigation. It is left to the discretion and judgment and it is
It is the sole responsibility of each attendee to determine what is necessary for his or her own practice. Neither the speakers, the
neither the instructors nor the Liderenti y Progreso Tax model can be held responsible for the material, opinions or opinions expressed by the instructors or the Liderenti y Progreso Tax model.
any inadvertent errors or omissions in the preparation or presentation of the material. In addition, nothing in the material should
be construed as a claim with respect to any procedure, test or product.