"Try and fail, but NEVER fail to try."
-Jared Leto.
Training for companies, organizations and institutions
We adapt to the topic of importance of the company with an added value that allows, before teaching each course, to meet with the management of the company or organization that requests our services, to determine the specific objectives sought with the training action and specific needs. of the group, to maximize learning.
Dynamic and collaborative teaching design, which allows participants to live a learning experience based on exercises, dynamics and practical cases from which they learn naturally, achieving the objectives of the workshop or seminar.
Our offices are equipped to provide comfort and adequate space for private attendees or private training workshops for company employees. We also adapt to events in facilities or preferred locations of the company or institution.
Personal Leadership
We can all be leaders of ourselves, positively influence those around us and learn to appropriately use the material and economic resources available to us, setting goals for ourselves. You also can!


Professional Leadership
A leader uses persuasion to manage his team and contribute to the professional development of all members, with a basis of ethics and the ability to make decisions quickly with accurate intuition, due to his experience and knowledge.
mastermind groups (Mastermind) John Maxwell
My facilitated groups offer a combination of masterminding, group brainstorming, education, accountability and support in a group setting to sharpen your business and personal skills.
"Perseverance and constant preparation are fundamental elements to achieve personal and professional success."
   Experiences and comments from our customers
"I rate with a 10, the experience of the group of experts. I found it very good information and very understandable because the person speaks clearly, but we lacked more time to cover other important topics. Thank you very much."
"I learned that it is very important to know how the W1, 1040, 1099, W2 forms work and I would like to know more about the 401 K and more specific insurances."
"He explained very well and was very patient with us. I rate this workshop a 10 because all of the content was a lesson to me."
"I would recommend Liderenti because I am satisfied with the answers they provided."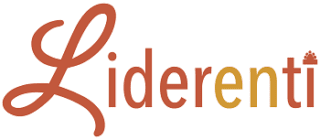 ATTENTION:  The educational material presented in all our workshops and seminars is for information purposes only.
educational seminar and is solely the opinion of the author, presenter and instructor. No seminar is intended for
provide legal advice. Although our workshops are taught by qualified personnel in the subject matter; in
None of our workshops give legal advice or anything related to litigation. It is left to the discretion and judgment and it is
It is the sole responsibility of each attendee to determine what is necessary for his or her own practice. Neither the speakers, the
neither the instructors nor the Liderenti y Progreso Tax model can be held responsible for the material, opinions or opinions expressed by the instructors or the Liderenti y Progreso Tax model.
any inadvertent errors or omissions in the preparation or presentation of the material. In addition, nothing in the material should
be construed as a claim with respect to any procedure, test or product.